Property 25 from 25

Previous property

Back to the overview
Alboraya: 4-Zimmer-Wohnung mit Gemeinschaftspool, Garage und Bootsanlegeplatz in Port Saplaya, Alboraya - Valencia
Property ID: 46120-K
Number of parking spaces:
1
Quality of fittings:
Regular
Heating:
One storey heating
Type of heating system:
Electricity
Miscellaneous:
Anfragen für weitere Informationen, senden Sie bitte über unser Kontaktformular oder Sie schreiben uns eine E-Mail an info@valencia4you.com .

Telefonisch erreichen Sie uns in Deutschland unter 09128 9251880. Auf Wunsch rufen wir Sie auch gern zurück.

Ihr Valencia4you-Team

Remarks:
Die von uns gemachten Informationen beruhen auf Angaben des Eigentümer bzw. der Eigentümerin. Für die Richtigkeit und Vollständigkeit der Angaben kann keine Gewähr bzw. Haftung übernommen werden. Ein Zwischenverkauf und Irrtümer sind vorbehalten.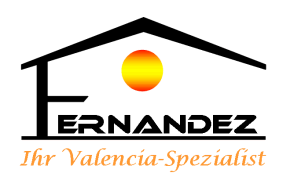 Immobilien & Beratung Karin Fernández
Phone:
+ 49 (0) 9128 9251880
Fax: + 49 (0) 9128 9251880

Back to the overview