Property 8 from 51

Next property

Previous property

Back to the overview
Sot de Chera: Casa Molino - water mill in Sot de Chera - Valencia
Property ID: 46168 -K
Address:
46168 Sot de Chera
Type of house:
Special properties
Number of parking spaces:
1
Heating:
One storey heating
Property description:
In 2006 the former water mill of the Valencian mountain village Sot de Chera was elaborately rebuilt. Experience a unique mountain village surrounded by fantastic Spanish landscape.
Furnishings:
The rebuilt water mill with an adjacent garden has 4 bed rooms with overall 8 sleeping accommodations. A kitchen, a dining room as well as 2 bathrooms and a guest toilet adjoin the big parlour (about 40 sq. m.). The parlour has television and hifi equipment. The kitchen is very well equipped with a ceramic stove, a fridge with freezer, a dishwasher, a microwave, a coffee machine etc. and also a washing machine.
Location:
The water mill is surrounded by an inland natural preserve of the province Valencia. You will stay at the foot of the village straight next to the river which joins the river Turia after 4 km.
Miscellaneous:
This domicile is for fans of characteristic nature who want to enjoy the original Spanish scenery.

Contacting:

Please send any enquiries via our contact form or write us an e-mail to info@valencia4you.com.

You can also contact us by phone in UK: 0754 1246328. If requested we gladly call you back.

The Team of Valencia4you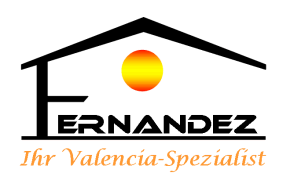 Immobilien & Beratung Karin Fernández
Phone:
+ 49 (0) 9128 9251880
Fax: + 49 (0) 9128 9251880

Back to the overview