Property 48 from 51

Next property

Previous property

Back to the overview
Cullera: Magnific one family house with panoramic view and privat pool in Cullera - Valencia
Property ID: 46408
Number of parking spaces:
1
Year of construction:
2006
Property description:
This exclusive one family house with 220 sq. m. living area and impressive panoramic view was built in 2006 on a 438 sq. m. hillside peace of land. A big pool and various terraces inviting you to enjoy this unique panoramic Mediterranean Sea view.
In the frame of the usage of this exclusive property many rooms and their special allocation as well as the additional construed and expandable area of 70 sq. m. are giving you an individual scope for yor own design concepts.

Fixtures and fittings:
All rooms are luxurious equipped with beautiful looking marble floor, air-conditioned and also heatable. Bright colours and lots of entering daylight underline the grandness of this amazing house.

A very special feature is the access to the main entrance upstairs at the first floor which you will get over a drawbridge. On the first floor there is also the big salon with access to a terrace, the fully fitted kitchen and a Bathroom/WC.

The house own staircase gives you access to the ground floor as well as to the second floor. On the second floor there is a useful attic room and a roof terrace. The ground floor has 3 bedrooms with fitted wardrobes and partly with terrace access. Also a big bathroom with a round bath tub, another bathroom including a shower bath and a room for guest or office is situated in the ground floor.

Through the patio door you have access to the open arranged and generous yard with sufficient sun protected areas. The Laundry room and a big outdoor barbeque are located in a separate building at the edge of the yard.
At the outdoor area you will find the pool at the foot of the house which is surrounded by big terraced areas. A glass railing gives you a glorious view onto the coast, the sea and Cullera. Just the view is a sheer relaxing.

Feel save with the house-own alarm system. All windows are equipped with an outer Louvre.

Park your car and have direct access to your living area as the garage is connected with the house.

After long shopping tours or simply as additional modern convinience use your own lift which is possible to install into the existing and all floors connecting lift shaft.

Location:
This unique property is also standing in a great position as it is situated on a hillside northern of Cullera, surrounded by other exclusive houses and close to the lighthouse of this beautiful coast village. So it is just a short foot walk away from the fine sandy beach. Valencia is about 40 km away and quickly to reach.
Miscellaneous:
The living area can be extended by 70 to 80 square meters as the ground floor is expandable. All floors are connected by a shaft. A lift installation is possible.

Contacting or booking:

Please send any enquiries via our contact form or write us an e-mail to info@valencia4you.com.

You can also contact us by phone in UK: 0754 1246328. If requested we gladly call you back.

The Team of Valencia4you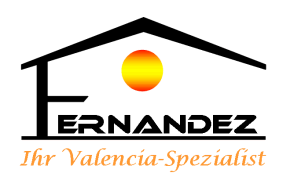 Immobilien & Beratung Karin Fernández
Phone:
+ 49 (0) 9128 9251880
Fax: + 49 (0) 9128 9251880

Back to the overview