Property 45 from 51

Next property

Previous property

Back to the overview
Villamarchante: 3 townhouses with privat pool in urbanisation
Property ID: 46191-4
Address:
46191 Villamarchante
Number of parking spaces:
1
Year of construction:
2008
Property description:
The 3 similar built terraced houses with 165 sq. m. living area were finished 2008 and are situated on a 2733 sq. m. big property with two other semi-detached houses (also for sale) within a typical Spanish urbanisation close to a nature reserve and north western of Valencia. On the communal peace of land of these 5 objects there are lots of utilisable areas, gardens and a big illuminated pool (15m x 10m) with an adjoining lawn for sunbathing. The three terraced houses have an own property entry. For the urbanisation with other one family houses won't accrue any regular costs.
Fixtures and fittings:
All 3 terraced houses were built and equipped with high quality material. Each house has 4 bedrooms, one big salon, a big open planed kitchen, 2 bathrooms with shower and one bathroom with bathtub. Each house also includes a 26 sq. m. big terrace for sunbathing a separated yard terrace and a big garage on the ground floor with 70 sq. m.
Location:
This property is situated about 22 km north western of Valencia within a Spanish all year inhabited urbanization next to a nature reserve.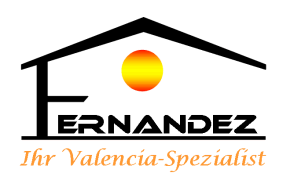 Immobilien & Beratung Karin Fernández
Phone:
+ 49 (0) 9128 9251880
Fax: + 49 (0) 9128 9251880

Back to the overview