Property 25 from 25

Previous property

Back to the overview
L'Eliana - Zona les casetes: Maisonette Miquel in L'Eliana
Property ID: 46183
Address:
46183 L'Eliana - Zona les casetes
Type of apartment:
Condominium
Year of construction:
2007
Property description:
Beautiful and very well equipped maisonette in mint condition with 105 sq. m. and terrace in the centre of L'Eliana. The corresponding two-storeyed tenement with 7 living quarters was built in 2007.
Furnishings:
The apartment streches about two floors and looks bright and modern. It has air conditioning and central heating system. In addition to the corridor with stowage place and a little studio the first floor includes also the living room, dining room as well as kitchen, a bedroom and a Bathroom.
At the second floor there is the main bedroom with walk-in cupboard and completely fitted bathroom inclusive a Massage-bath. The second floor includes also a second bedroom with built-in cupboard and terrace.

Location:
The Maisonette is located in the centre of L'Eliana with good road and transport connections (Zone les caletas). In the proximity there are shopping areas, supermarkets, banks and the town hall as well as the town park. L'Eliana is about 18 km away from Valencia and has access to the local public transport of Valencia City.
Miscellaneous:
Contacting:

Please send any enquiries via our contact form or write us an e-mail to info@valencia4you.com.

You can also contact us by phone in UK: 0754 1246328. If requested we gladly call you back.

The Team of Valencia4you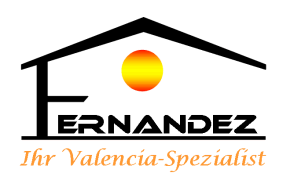 Immobilien & Beratung Karin Fernández
Phone:
+ 49 (0) 9128 9251880
Fax: + 49 (0) 9128 9251880

Back to the overview